York is also known for its history, as the first chartered English city in North America in 1641.Sites to explore include the Old Gaol, Jefferd's Tavern and The Old School House.
Cape Neddick Light 1879
A 41′ white cast-iron conical tower on the summit of Cape Neddick, a small offshore rocky islet. Located off Route 1A, in York Beach. Affectionately referred to by the locals as The Nubble Light, and proud to be listed as the "most photographed" lighthouse.
Boon Island Light 1811/1855
133′ gray granite conical tower, located offshore 6 miles east of York Beach.
Whaleback Light 1831/1872
75′ gray granite conical tower on a reef. Outer entrance to Portsmouth Harbor, Piscataqua River entrance. View from Fort Foster, Kittery.
The Old Gaol
Old Gaol This colonial jail was built in 1719 from the remnants of York's original jail which was built in 1656. The jail housed prisoners as well as the gaoler and his family. Recognized as the oldest jail in the United States, visitors can visit the cells and dungeon seasonally.
Jefferd's Tavern
Built in 1754, this tavern was on the King's Highway from Boston to Falmouth, Maine and was relocated to York in the early '40s. This colonial tavern offered travelers a welcome beverage as they travelled through Maine.
The Old School House
Built in the early 1800s, the one room school house offers a glimpse into York's educational past. Don't miss the graffiti on the horsehair plaster walls from the school children, especially the depictions of the sailing ships!
---
For more information check out the seasonal tours through the York Historical Society. http://oldyork.org/visit.html
Local events
Check out the local events happening in York and the surrounding area.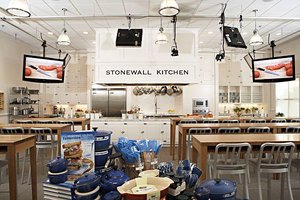 9/18/20-6/6/20
Stonewall Kitchen Cooking School
The renowned Stonewall Kitchen brand was created right here in York Maine! We are pleased to have the company store in York as well as Stonewall's cooking school where guests can enjoy amazing cooking classes and a delicious bite! Checkout their schedule of classes and sign up early!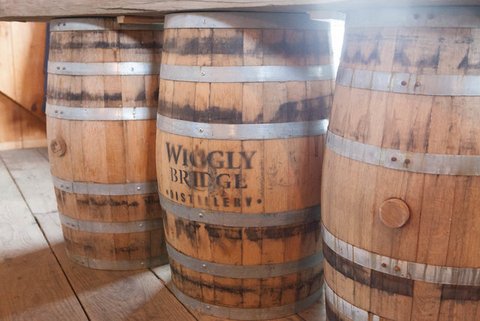 9/18/20-6/6/20
Wiggly Bridge Distillery
During your time in York make sure to check out our local distillery at two locations-the Beach (Short Sands) and the Barn (Rt 1 by Hannaford). Make sure to check out their award winning small batch whiskey and try a sampler as well!