York, Maine is well known for its gorgeous beaches, beautiful landscape, historic setting and family friendly atmosphere. Enjoy the views every season from our Cliff Walk or head out on a local boat to see the wildlife. If you're more of a land lover, enjoy Maine's largest zoo and amusement park (seasonally) or checkout the Kittery outlets for some great deals!
Short Sands Beach
Less than a mile up the road from Long Sands is Short Sands Beach. This ¼ mile stretch offers numerous amenities including a playground, gazebo with seasonal live music, and grassy field for relaxing. At Short Sands, there are multiple restaurants, shops, and amusements including a distillery, zoo, old fashion candy store and palm reader.
Long Sands Beach
Long Sands Beach is located directly across the street from the Anchorage Inn. A mile and a half long, Long Sands was named one of the most family friendly beaches in the United States, and on any given day families can be seen exploring tidepools, playing games, or wading in the wavy waters. Public restrooms are located half way down the beach by the volleyball courts, and numerous restaurants, takeout windows and ice cream shops line the beach.
York's Wild Kingdom
York's Wild Kingdom has it all-an amusement park and zoo in one spot. They have local animals as well as the exotic including a white tiger. Stop by after a day at the beach to ride the ferris wheel or feed the animals in the petting zoo. The zoo is open through September; check their website for exact hours. www.yorkswildkingdom.com
Goldenrod
Goldenrod is an old fashion candy store and soda fountain featuring penny candy, homemade taffy (called "Goldenrod Kisses" and pulled in the window daily in season) and homemade ice cream. It's an annual destination for tourists and locals alike. Goldenrod is located at Short Sands Beach and is open seasonally. www.thegoldenrod.com
Liquid Dreams Surf Shop
Liquid Dreams is located just down the beach from the Anchorage and offers surf lessons, surf camps and rentals for visitors all summer. www.liquiddreamssurf.com
Nubble Light (Cape Neddick Night)
Our local lighthouse is nicknamed the nubble for the "nub" of rocks it sits on. It is said to be the most photographed light in the US, and on any day tourists, locals and wedding parties are seen taking pictures in Sohier Park. Be sure to stop by the Nubble gift shop for lighthouse souvenirs and photography. www.nubblelight.org
Fun O'Rama
Fun O'Rama is a historic fixture in Short Sands Beach since the 60s and is York's favorite arcade featuring over 250 games and rides right on the beach. Local tip-they also have a quarter machine for those pesky parking meters. Open all days during the summer and on weekends through mid October, Fun O'Rama offers a little extra entertainment on the beach. www.funorama.us
Bowling
York's candlepin bowling is located right next to Fun O'Rama at Short Sands beach. Locals and those "from away," as locals say, have spent their beach days bowling here since the '60s. Seasonally open Memorial Day-Labor Day.
Take Flight
Take Flight is the perfect answer to a cloudy, non-beach day. Open seasonally, this aerial adventure high ropes course and mini-golf course offers fun for all ages. In the fall, they even offer a "Haunted Walk" around Halloween! Book your climbing appointment on their website. www.takeflightadv.com
Some Brewery
York, Maine has its open brewery and tasting room. Located on Rt 1, Southern Maine Brewing Company brews delicious local flavors year round. Make sure to check out their Whoopie Pie Stout (subject to availability)! The tasting room features up to nine beers on tap as well as open mic nights and live music. Open daily, checkout their facebook page for hours and music performances! www.facebook.com/SomeBrewingCo
Wiggly Bridge Distillery
Wiggly Bridge Distillery has two tasting rooms in York, Maine. One at Short Sands Beach, and one on Route 1. Guests can sample Wiggly's vodka, rum and whiskey, distilled right here in York at the Route 1 location. Check out their website to schedule a weekend tour, they are open year round! www.wigglybridgedistillery.com
Tributary Brewing
Tributary Brewing is located in Kittery, Maine and is the lifelong dream of master brew master and local legend Tod Mott. Todd created the beer Kate the Great Russian Imperail Stout at Portsmouth Brewery before opening his own brewery and now locals line around the block for new beer releases. On the weekends, there's live music in the tasting room and you can bring your own food in and enjoy! www.tributarybrewingcompany.com
Mount Agamenticus
Mount Agamenticus, York's local mountain, offers a variety of trails for hiking, mountain biking, ATV riding and snow shoeing. From the top of Mount Agamenticus, guests will be able to enjoy beautiful views and can see all the way to the ocean. Feel free to pack a picnic and enjoy a lunch atop the mountain. The Mount Agamenticus Learning Lodge is located at the peak of the mountain and can be accessed by the mountain roadway. Open weekends, May through October, the Learning Lodge offers children access to exhibits and activities about the mountain, its wildlife and ecosystem.www.agamenticus.org
Rachel Carson Wildlife Reserve
Rachel Carson was rumored to be the first environmentalist and sparked great controversy following the publication of her book, Silent Spring, in 1962. It inspired many to become conservationists. The Rachel Carson Wildlife Reserve helped to preserve wetlands, salt marshes and estuaries for local wildlife and guests to enjoy. The Rachel Carson Wildlife Reserve is located in Wells, Maine, about 10 miles north of the Anchorage Inn and offers over seven miles of trails through coastal Maine. www.fws.gov/refuge/rachel_carson
Cliff Walk/Fisherman's Walk
The Cliff Walk winds along the York Cliffs and is accessible from Harbor Beach. View the gorgeous coastline as well as some of York Harbor's most historic and majestic seaside mansions from the path. Please note, sturdy footwear is best for this path which can be a bit steep.
Kittery Outlets
Over 100 outlet stores and restaurants to choose from in nearby Kittery, Maine. The outlets are open year round and the perfect excursion for a girls getaway weekend. www.thekitteryoutlets.com
Local events
Check out the local events happening in York and the surrounding area.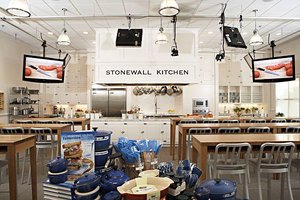 9/18/20-6/6/20
Stonewall Kitchen Cooking School
The renowned Stonewall Kitchen brand was created right here in York Maine! We are pleased to have the company store in York as well as Stonewall's cooking school where guests can enjoy amazing cooking classes and a delicious bite! Checkout their schedule of classes and sign up early!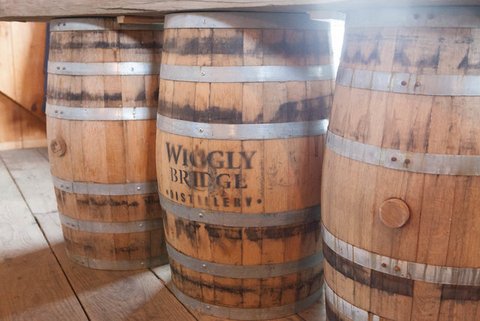 9/18/20-6/6/20
Wiggly Bridge Distillery
During your time in York make sure to check out our local distillery at two locations-the Beach (Short Sands) and the Barn (Rt 1 by Hannaford). Make sure to check out their award winning small batch whiskey and try a sampler as well!